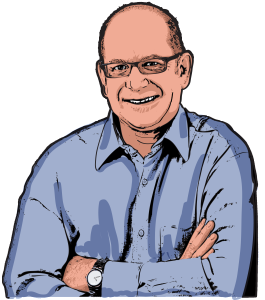 Loren McDonald is a passionate and recognized thought leader with more than 33 years experience as a marketing executive, consultant, speaker and content marketer. He is recognized around the world as a leading thinker on all things email marketing and has written more than 500 articles and delivered more than 300 presentations and webinars on email, marketing automation, mobile and content marketing.
Beginning in the mid-1980s and long before content marketing became a "thing," Loren was creating world-class thought leadership and content programs. More than anything, Loren excels at taking complex business and marketing concepts and translating them into ideas that consumers or marketers can easily understand.
In addition to being a passionate public speaker, Loren is known for producing a consistent volume of high-quality content, including research studies, articles, blogs, webinars, videos and white papers. With executive roles including CMO and VP of Marketing, he found his calling as full-time marketing evangelist when he joined Silverpop (now part of IBM) in 2008. In this capacity, he educates marketers around the world on the latest trends in digital marketing and marries that with actionable ideas and tips to help take their marketing programs to another level.